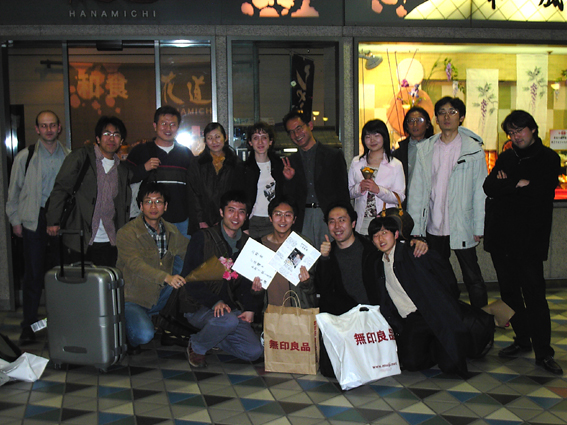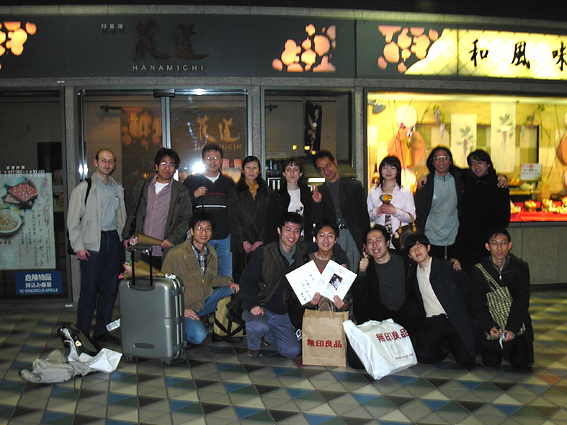 Farewell Party 2004 March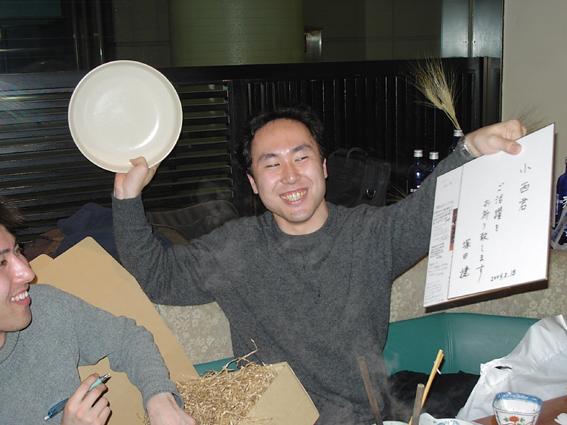 Who is missing on the left? Who is missing on the right?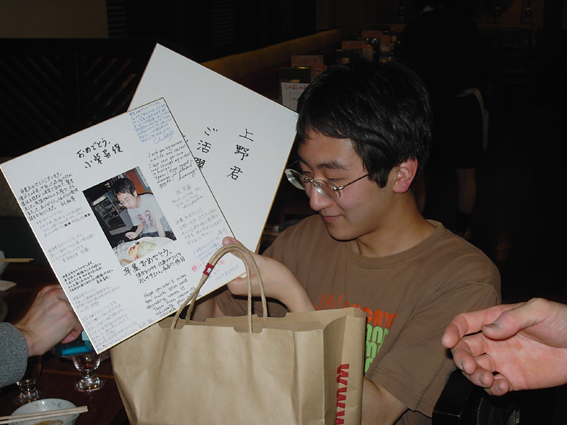 Mr. Konishi and Mr. Ueno are very much delighted by messages and signs from Lab members, and also with the signs of Professor Koshiba and Professor Tsukada. We were lucky to get the sign of Professor Koshiba, Nobel Prize Winner of Physics in 2002, in the elevator.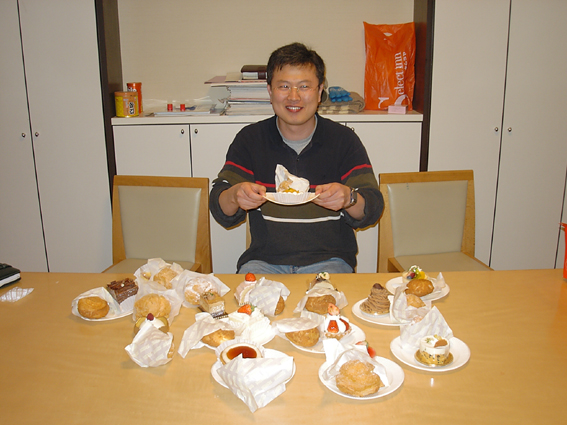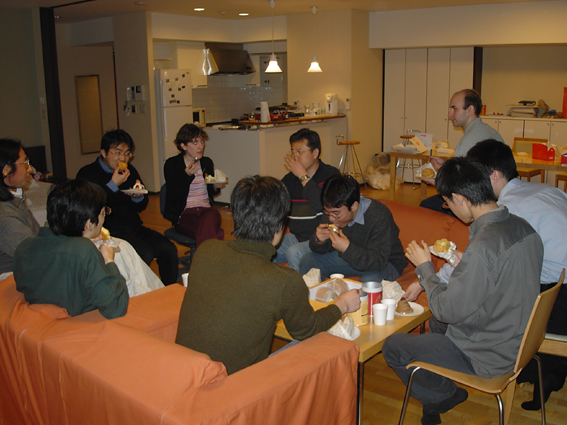 The second farewell party at Yoo-san's home, without beer(?)..
Good-by, Konishi-kun, Ueno-kun, Yoo-san, Kawaguchi-kun, Yahata-kun,
Arai-san, and Kobayashi-san.